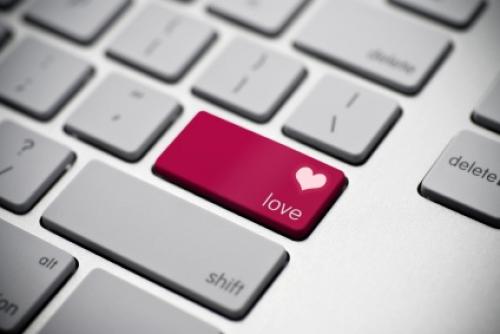 Lenovo=Love.
I did it.  I broke down and bought a new computer.  You may remember that I was trying to hold out until my 5 year reunion at Wake Forest to upgrade my PC, but I cracked.
In the past 6 months, my sweet, free [read between the lines: included in tuition] WFU laptop started to show it's age.  First, it caught on fire.  Silly exposed wires in my power cord.  No problem, right? I just turned it off for an hour or so, bandaged the power cord with some duct tape, and turned it back on.  Just like new.  And then we started having to turn the TV up louder because of the helicopter type noise it emitted.  TV on volume 35? No worries, we don't need our hearing in later years.  Burns on my thighs from a broken fan? Eh… at least it gave my pale winter skin some color.  But when the laptop refused to stay on for more than an hour at a time, (bless its little heart, it was doing the best it could) I knew it was finally time to give in and buy a new one.
And then I waited another month just to make sure I really needed to buy another one.  Because I really wanted to make the point- that an old, yet working, computer was just as good as a shiny new one.  That I could do everything I needed to on the old computer that I could do on a new computer.  And I came to the conclusion that since the old laptop couldn't stay on long enough to accomplish anything, it was finally time to accept that a new computer would actual be better than the old one.
Did I leap with joy at the prospect of getting a new computer? No. I was terrified. I didn't want to make a bad choice- I wanted a reliable, lightweight, and mid-priced PC that would last at least 3 years.  Note I said PC.  That's right- a Mac was 1) way out of my price range and 2) offered no noticeable benefit over a PC other than being sheer eye candy.  But even after narrowing down my choices to just a PC, I was overwhelmed.
The Best Buy 'You bought the wrong TV Silly Head' commercial kept running through my mind. I didn't want to buy a sub-par (albeit shiny and new) computer that would only last a year or so.  After weeks of agonizing over the decision, what did I decide on? Another Lenovo. And let's just say I'm thrilled.  It's about half the size (and half the weight) of my old Lenovo.  And it's so quiet and shiny!  I am sure I'm not a silly head.
Ironic, right? I'm fascinated and terrified at the same time by the power of technology and it's disruptive nature.  But I'm learning to embrace technology rather than hide from it- it just takes me a bit longer than most!